Commercial garage fire Los Angeles CA
9/15/2021 (Permalink)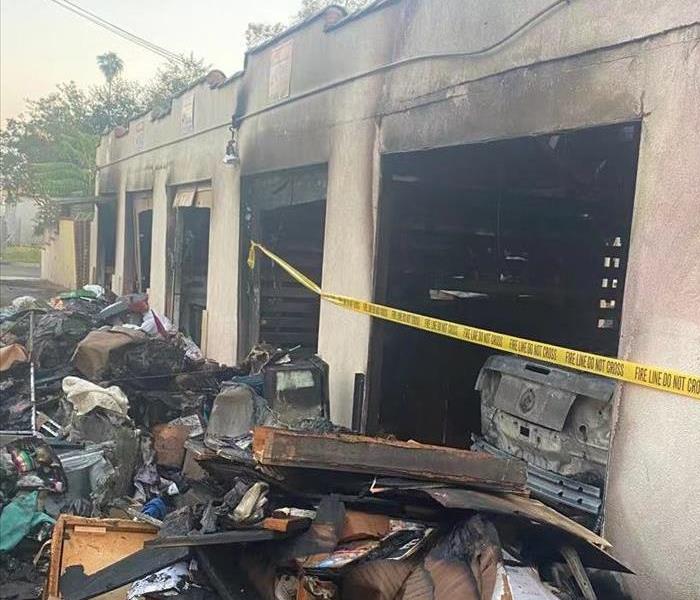 Professional Fire Damage Restoration and Clean Up
No one expects a fire to race through their homes or commercial properties. But When it happens it is critical to work with a company that understands and has decades of experience in working with fire clean up and restoration.
Clearing out fire damage in San Gabriel Valley homes takes specialized training and equipment. At SERVPRO San Gabriel. Our members are trained to become Fire & Smoke Damage Restoration Technicians. We know how to use every chemical and tool in our inventory to clean and restore any space after a fire.
After the initial clean up of the fire damaged property, our team begins the meticulous task of wiping down every surface to remove smoke residues and odors. Getting the space ready for reconstruction is our goal.
Post fire Check list
Having your insurance information ready for us would help speed up the process. That includes the name of the company, its phone number, your policy number, and the report from the insurance adjuster.
At SERVPRO of San Gabriel CA, our goal is to restore every home to its pre-fire condition. If your home has suffered through any size fire, call us at (626) 478-0286 today to begin the repair and restoration process.