Flood Damage Precautions for Your Home | SERVPRO® of San Gabriel
7/5/2019 (Permalink)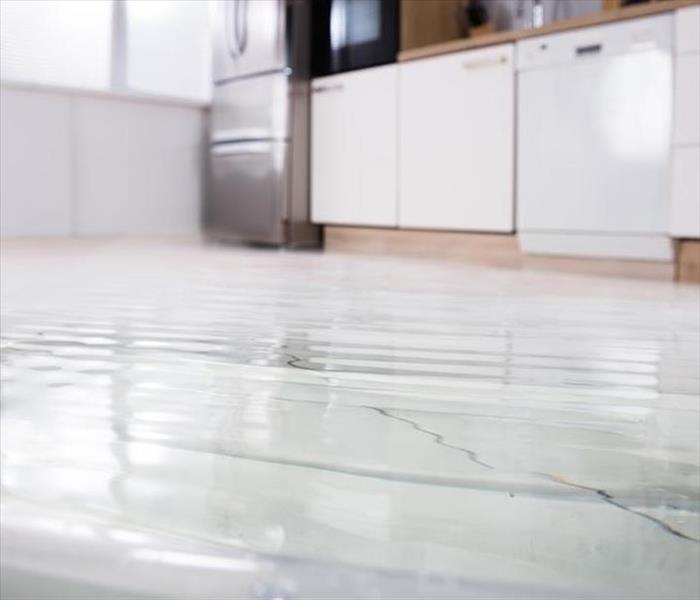 Think flooding is unlikely to damage your home? You may want to think again.
In 90% of natural disasters some form of flooding is involved. Therefore, it is important for homeowners to stay knowledgeable about what their risks are and how they should prepare for them.
Precautions Against Flood Damage to Your Household

For homeowners, limiting the damage a flood can cause is possible with some advanced precautions around the house:

Get an accurate representation of risk. Use the FEMA Flood Map Tool or call the local branch of your emergency management office to better understand your risk and the precautions to take.

Have a chat about actions in case of emergency. Make sure your entire family is aware of the procedure by discussing a disaster plan and evacuation route with everyone. Show all adults and older children where to turn off the electricity and gas mains in the house—and keep emergency supplies handy.

Elevate chemicals away from water. Chemicals that you keep around your house are fine in bottles, but pose an extreme risk when mixed with floodwaters. Antifreeze, oils and bleaches should be elevated out of the water's way.

Ensure tanks of propane and fuel are secured. A tipped fuel tank is a recipe for disaster, and even a full one can be moved when floodwaters are rushing. Anchor them securely to avoid this risk.

Cut electricity to any affected rooms. Even if you feel it's unlikely that the waters would reach electrical appliances or outlets, having live electricity near floodwaters can still be dangerous. Shut off the electrical breaker to any rooms that are at-risk for a flood.

Store valuables in a safe space. Items considered irreplaceable, such as family memorabilia, tax records and household documents, should be digitized and the physical copies kept off-site or in a waterproof safe.

Keeping your family and your home out of harm's way is of chief concern in the event of a flood that is imminent. Homeowners can take steps like these to lessen their risk and protect their belongings and their loved ones in the event of a disaster.

If you've experienced flood damage or water damage from other causes, SERVPRO® of San Gabriel is here to help. Our technicians are fully trained in water remediation, and our 24⁄7 Emergency Line means we'll be there for you when you call.