Massive fire damage in El Monte, CA
12/9/2019 (Permalink)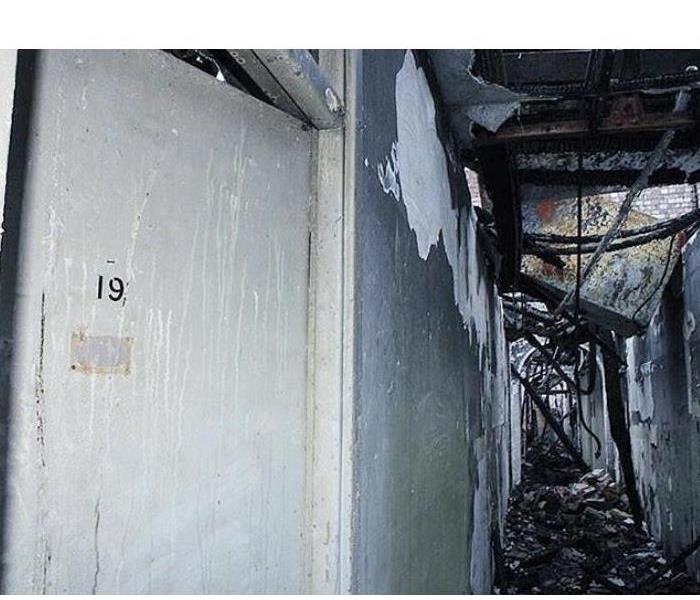 One of the next most common causes of residential fires is electrical malfunction. Though it may seem like electrical malfunction is unavoidable, there are a number of bad habits that can be corrected to better your chances of escaping this catastrophe. Unfortunately for the residents of this El Monte apartment building this was definitely unavoidable. The cause of the fire still remains unknown, but after inspection it is seeming that it was more than likely a faulty cord or power socket. Here are tips to help avoid and or prevent electrical fires:
Make sure all electric outlets are "up to par," not loose, wired properly and covered when not in use
Make sure you never use a cable where the third ground prong has been removed
Never use extension cords as permanent solutions and make sure all permanent cords are in-tact and not frayed or damaged
Be aware and be careful and always make sure cords do not have wiring exposed prior to use.