Massive Fire in Upland CA! 50 residents loose their home in an instant. Do you have rental insurance?
10/12/2021 (Permalink)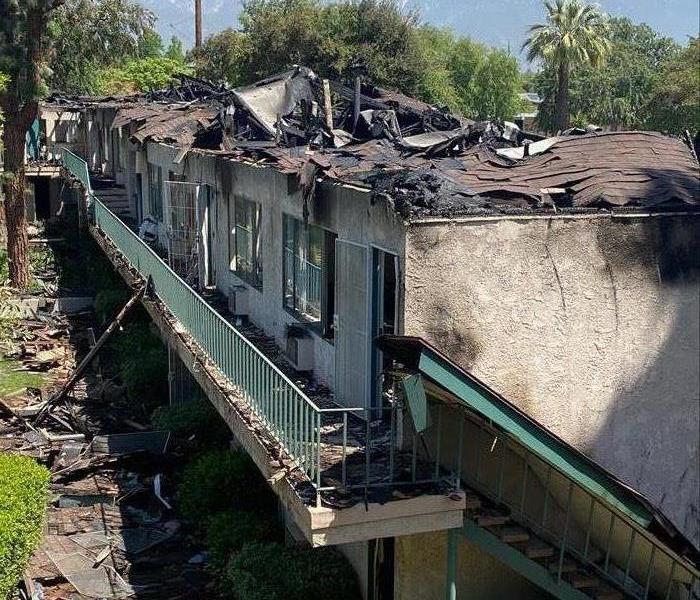 SERVPRO San Gabriel, responds to a massive fire that destroyed 50 apartment's in Upland CA. Our team was on site after being called out by our client to help provided immediate clean up and board up services.
Our team assisted the residents move any salvageable personal effects into their cars. It was a very challenging situation. Our team rose to the occasion offering aid, water and compassionate assistance to the residents of the building.
The Red Cross was on site to help the uninsured tenants secure temporary housing. Fortunately no one was injuries but a majority of the tenants did not have active insurance.
Rental insurance is a very cheep and affordable. Yet many people still do not buy them or keep them current.
If you rent, please make sure your coverage is active and valid.