Restaurant Flooding
9/24/2021 (Permalink)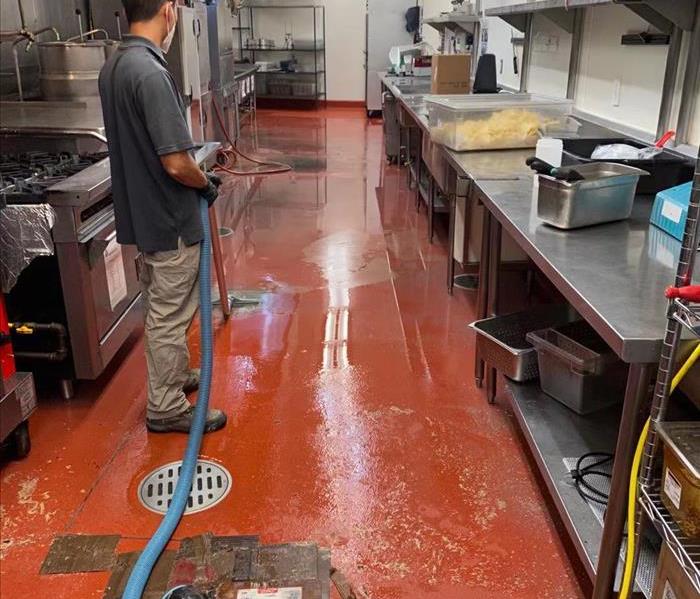 SERVPRO of San Gabriel responds to water damage emergencies throughout the year. Recently during the labor day weekend, Dave and Busters of arcadia experienced massive flooding in their kitchen. As you can imagine this was a very busy time for them and they could not afford to have any down time in service. We were able to respond during the holiday and get them back on line and working!
You never know when a broken or burst pipe will wreak havoc on your commercial business or home. Our restoration technicians have the advanced training, and are experience to mitigate any size water loss in the San Gabriel, CA area quickly and efficiently and with minimal disruption.
Help minimize the damage from a flood to your businesses or home:
Provide a reliable backup power source to ensure continuous power to the building
Install an automatic excess flow switch on the main incoming domestic water line to monitor and provide early detection of a broken pipe or valve. Use wireless sensors near water sources.
Monitor sprinkler systems using a central station to provide early detection of a pipe failure and heat unheated sprinkler control rooms
Water damage can happen anytime and can become a costly repair if not mitigated quickly. Our highly trained technicians are on-call 24-hours a day and can typically arrive within four hours of your call.
Call Us!
626-478-0286
Franchises are Independently Owned and Operated.