How Does SERVPRO Handle Your Belongings?
4/27/2021 (Permalink)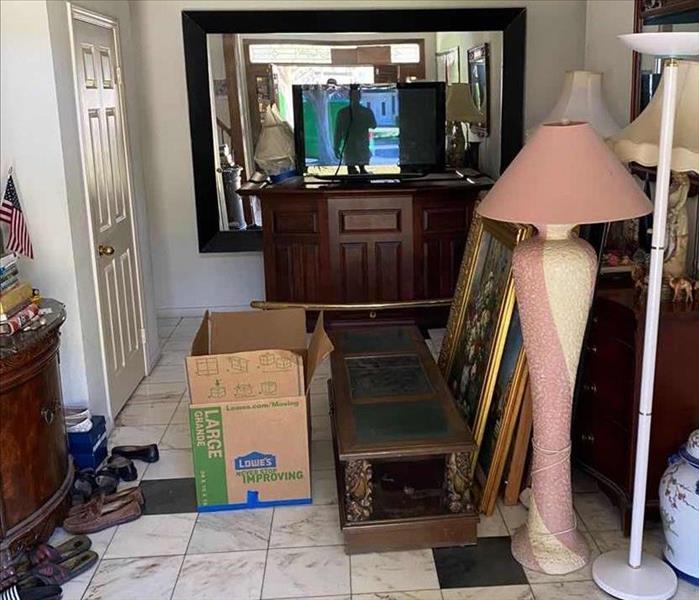 In the event of a misfortune in your property/business, whether it be water, fire, mold, or sewage, SERVPRO of San Gabriel will be there to take care of all your personal belongings alongside the home itself. When we come into your home to do mitigation, we may require something called a Pack-Out, meaning we assess and carefully pack up the contents of your home that do not need to be disposed of.
During a pack-out we will address if the contents of your home including furniture, need to be cleaned – meaning they were affected by the type of loss you had, stored only – meaning unaffected, or disposed of – meaning they are affected beyond repair.
During a pack-out we use an industry specific software to categorize and photo inventory your belongings, that way we can provide the list to you and your insurance company/adjuster to review. This is also to ensure that once your contents are brought to our climate-controlled facility, we can pull any items or boxes that you would like back sooner than others by way of the software showing us exactly where it's at and what it's labeled as.
We do are upmost best to make the devastation of a disaster in your home easier on you by making sure the process of a pack-out is painless from start to finish.
Call our SERVPRO of San Gabriel technicians at (626) 478-0286