Commercial water damage in Monterey Park
12/9/2019 (Permalink)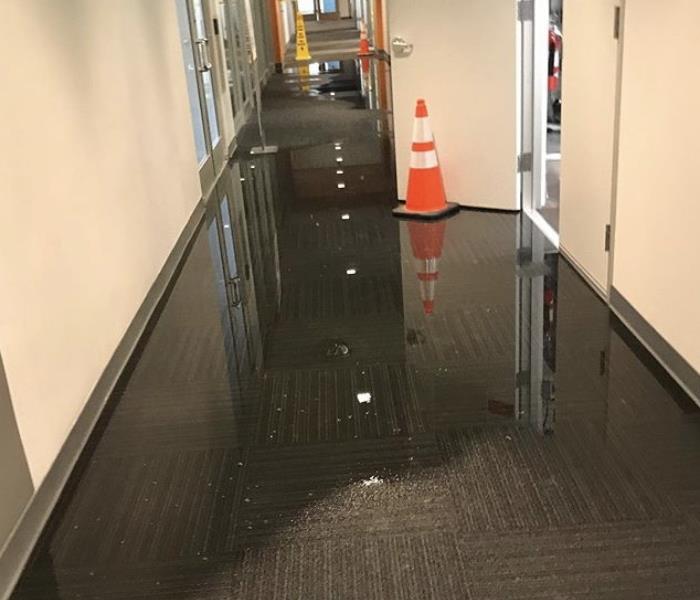 Although strong storms can inflict major structural damages, business owners should understand that inclement weather isn't the only cause of floods and other water-related catastrophes. High levels of moisture, damaged sewer lines, plumbing leaks and other accidents can all result in severe commercial water damage.
If you are a business owner or manager, it's smart to be aware of the different problems that can lead to indoor flooding and other water disasters. By familiarizing yourself with the four most common causes of commercial water damage you'll be able to mitigate them properly before things get out of hand
1. Damaged Pipes and Plumbing
Your building's plumbing system carries large volumes of water each day so if it gets damaged, you can expect water to flood into the workplace.
2. Malfunctioning Sprinkler Systems
There's no question that your sprinkler system will come in handy during a fire emergency. However, if the sprinklers are outdated, they can cause damage to your building.
3. Broken Appliances and Equipment
Water heaters, dishwashers, clothes washers, and many other appliances can experience problems that may cause them to leak.
4. Backed Up Toilets and Sewer Lines
Backed up sewer and toilet water contains a host of microbes and toxic substances that can cause health problems. Contaminated water can also ruin the quality of your belongings and pollute the air.