A Guide to Home Damages From Flooding | SERVPRO® of San Gabriel
12/2/2019 (Permalink)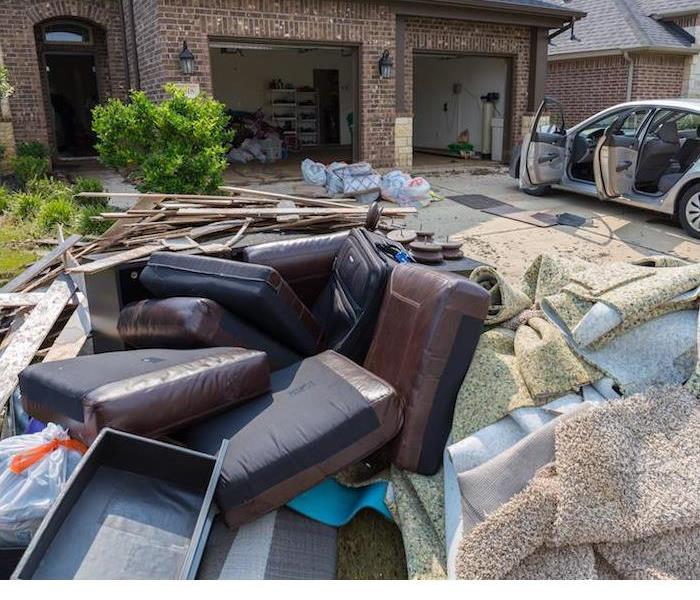 Though flooding once was a concern only for those in low-lying regions, even other areas are now at risk due to the rising frequency of floods throughout the country. For homeowners, this means that making preparations is a wise choice no matter where you're located.
Floods vary in type and severity, so the damage they can cause is variable as well. In an attempt to give homeowners an idea of what to expect, we've put together a guide for the most common types of damages that can result from flooding.
Flood Damage That Is Common in Homes

Foundational Damage. Your home's foundation sits upon the soil below, meaning that soil can affect how sturdy it is. When a flood rolls through and oversaturates the ground below, it can cause the ground to shift and swell, leading to movement within the foundation.

Drywall Damage and Mold. Because of how well drywall can conceal a mold problem, experts recommend replacing any water-damaged drywall after a flood, even if it is fine in appearance.

Insulation Saturation. Most insulation can absorb water if the walls around it become soaked through, making it a prime spot for both water damage and mold growth. Some types of insulation are non-absorbent, so having a professional assess your damage is key.

Temporary Frame Swelling. The frame of a home is of solid construction, so as long as the foundation is stable, it generally will remain so as well. While the lumber may swell, once it is thoroughly dried out, it should return to its previous structural integrity.

Appliance Ruining. The appliances that trap heat or cold within them can become waterlogged due to the insulation they contain, but not every oven or freezer is built this way. Always get an expert opinion before using or throwing out appliances that have been impacted by a flood so you know what is safe.

Furniture Damage. While some furniture will survive a flood with a thorough cleaning, others might be better off being replaced due to health concerns. Typically materials such as solid wood and metal will be able to be salvaged, while pieces such as upholstery and mattresses might have to be tossed.

If your home has been affected by a flood, we'll be here to help you! Give us a call 24⁄7 to learn about our certified flood restoration process.