Making Sure Your Family Is Prepared for Severe Weather
1/25/2019 (Permalink)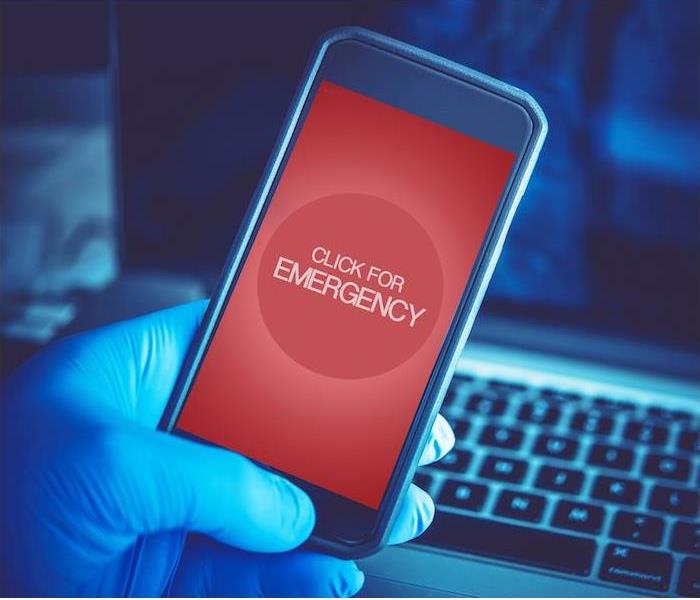 Preparing for severe weather is always a good idea. Even though we may have advanced warning for some types of severe weather, there are also those occasions where severe weather can catch us off-guard.
Fortunately, there are things you can do and safety tips to follow that will ensure your family is prepared for any type of severe weather occurrences.
Creating a Family Emergency Plan

An important way to stay ahead of the weather is to have an established family emergency plan put together and ready.

If you have already established an emergency plan with your family, make sure that it is reviewed and discussed regularly, especially at the beginning of the various weather seasons so that everyone knows exactly what to do.

If there is not a family emergency plan in place for your family, here are some things to take into consideration when creating it:

1. The Importance of Emergency Alerts

Fortunately, it is easy to receive emergency alerts and warnings on your smartphone thanks to technology today. Alerts and warnings are literally "at your fingertips" if you have a weather app or Google on your smartphone, which allows for valuable time in severe weather situations. Radio and television also still broadcast warnings and alerts.

2. Establishing a Storm Shelter

Living in an area where tornadoes are common means you'll want to seek shelter in the lowest part of your home, preferably a basement if you have one. If there is no basement, find an interior room on the lowest level that is away from windows and doors. There are other reasons a storm shelter is needed besides tornadoes, and by visiting ready.gov, you can learn more about those situations.

3. Planning Evacuation Routes

Put together a map of various evacuation routes and keep it handy in the event of hurricanes, floods or fires. which can force you out of your home in a hurry. Multiple routes are wise to have just in case one is impassable, and be sure to account for your pets and find out if there are places to stay with them along your route.

4. Communication in Severe Weather

Reliance on cell phones today is the common form of communication, but cell phone towers can be damaged during storms and batteries will die when there is no power to recharge them. Your family will need an emergency communication plan in place. Also, designate a safe meeting place for your family, so that you can all meet there if separated.

If a storm does cause damage to your home or business, don't hesitate to call your friends at SERVPRO® of San Gabriel to get the cleanup and restoration process started.